Hey guys!
So, the march list is here and it was a very regular month for me with only few absolute highlights. I hope you guys enjoy it! (it's very weird to make this monthly lists after the month has gone for a while now 'cause my descriptions get more and more simplistic lol pls bare with me.)
ps.: the limit is 2 songs by artist.
ps. 2: b-sides are included.
ps. 3: these are my opinions! but feel free to interact and post yours on the comment section 🙂
---
Song: Wee Woo
Artist: Pristin
Album: Hi! Pristin
Tbh, I didn't think Wee Woo was nothing special when it came out and I still think is very regular but I do appreciate this kind of silly kpop acts that are inoffensive but just as fun once in a while and this time wasn't different. And with the addition of the MV and live performances, I started to like it even more. Pristin is a very charismatic (and talented) group imo and I take pleasure listening and watching the girls just for that matter.
Song: Fingertip
Artist: GFRIEND
Album: The Awakening
After the exciting Navillera, GFriend gave us a new look and sonority with the surprising Fingertip. In a MV full of espionage and picturesque visual effects, the girls are presented in a new light, leaving aside their usual angelic and cute tracks for a more mature one. And it worked. I'm a huge fan of GFriend since day 1 and I love their releases despite been seen as repetitive (which I totally disagree btw), but Fingertip brought not only a refreshing sound to the group but to kpop. For me, it's almost like a tribute to KARA's hit songs for it's great production and replay factor.
Song: Thru the Sky
Artist: HA:TFELT
Album: Cross Country OST Part.1
When the Wonder Girls, one of my favorite kpop groups of all time, disbanded in January, I was heartbroken. But after accepting their fate on JYP, I got excited for how fast Yeeun and Sunmi were able to sign with other labels and my heart got a little bit of comfort. So when this OST from Cross Country was released, I got hyped. The backtrack tropical house is pretty simple but Yeeun's beautiful voice always adds that extra touch to a track.
Song: Love&Live
Artist: LOOΠΔ 1/3
Album: Love&Live
LOOΠΔ 1/3, the first sub-unit from the upcoming maxi group LOOΠΔ, released the 80's synthpop-aegyo track Love&Live in March. This is something I feel like I already stated on a previous post of this blog but if there's one thing I like is when a cute concept is made well. The sub-genre is so saturated and filler used that the good-produced ones are really something for me. Love&Live captures the melancholic beats of the synthesizers and translates on the pitched vocals and sad, pale visuals from Hong Kong empty streets on the MV. I love how you can feel the teen angst and nostalgia on this sweet track.
Song: Rollin'
Artist: Brave Girls
Album: Rollin'
Brave Girls came back with the good tropical electro house Rollin'. I love how the group always manages to execute different concepts well and consistently. The MV shows how gorgeous the whole group is and even though is set in a more sober and elegant visual, the flute background and vibrant instrumental makes Rollin' feel like the perfect banger to summer trips in hot days. Plus: the chair routine>>>>>more than I can take.
Song: Love Again
Artist: Girl's Day
Album: Girl's Day Everyday #5
I absolutely love the majority of Girl's Day catalog, so every time there's a comeback I instantly get hyped. Last time that happened was with Ring my bell which wasn't my thing, so, this time, I was just semi-hyped and it was the kinda of response I had. Their latest single I'll Be Yours is good but not amazing, and that's fine, 'cause they provided a great side track. Love Again sounds like the acoustic version of a song and I love the intimacy of the vocals. The rock steady-ish instrumental is so good and emotional and what I don't expect of a kpop b-side normally. It made me super hyped for next comebacks again and I love it.
Song: How Can I Say
Artist: Day6
Album: Every DAY6 March
After a not so memorable february track, Day6 brought back the guitars and shouted verses in march's release How Can I Say. The formula is similar to the (amazing) I Wait, but instead of building the instrumental by adding elements throughout the song, the track starts and finishes in the same frenetic pace, only slowing down before the chorus. I really like this side of Day6 in their singles and even though I find their usual slow pop rock (like Congratulations and Letting Go) beautiful, i'd love to see they explore this in more depth.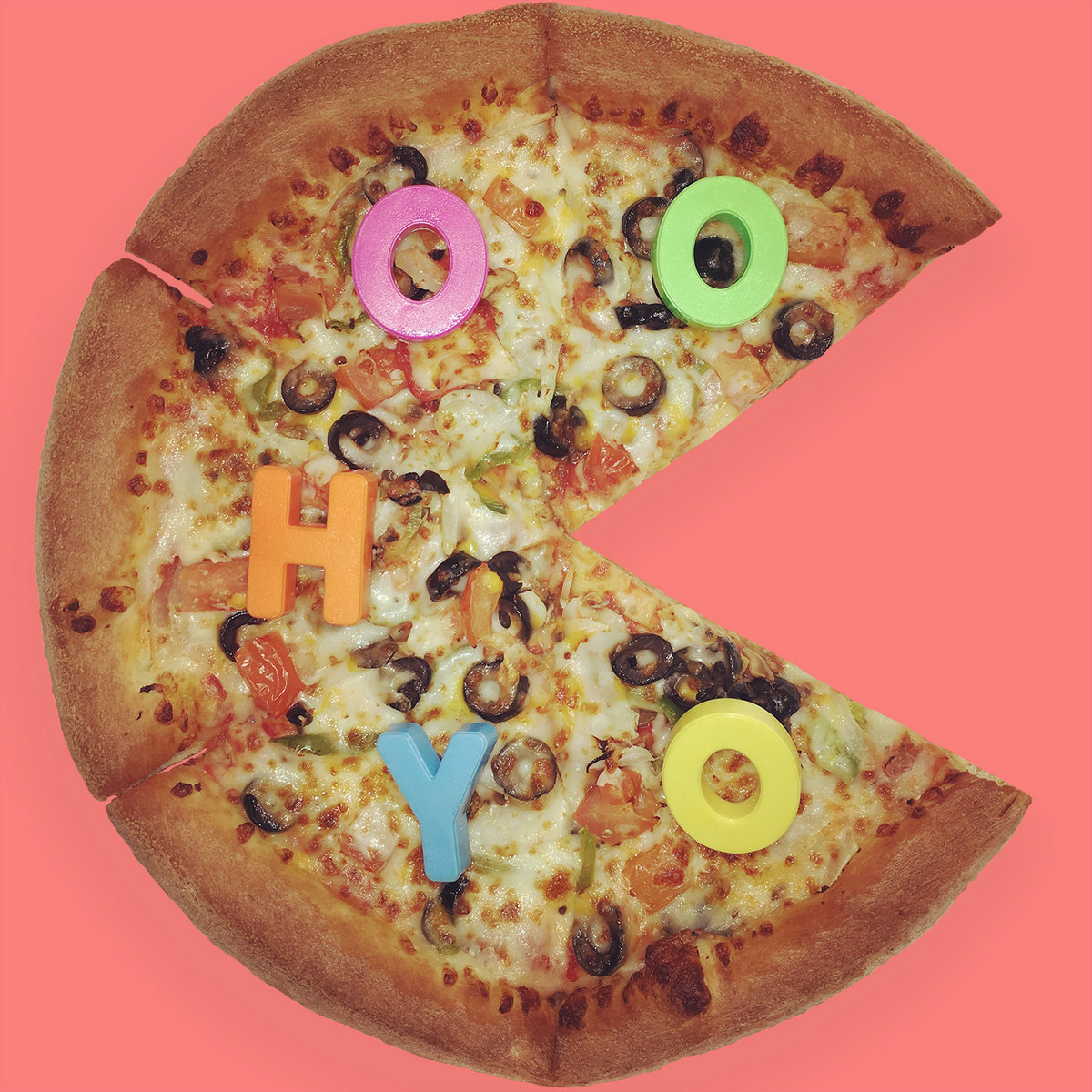 Song: Pizza
Artist: OOHYO
Album: Pizza – Single
OOHYO is a indie artist from the Korean music scenario and her release from march, Pizza was a spot on feel-good track. The song talks about her boredom and loneliness without her dear one, making even the so-loved pizza pretty bland. Pizza is a synthpop with indie pop elements, which is basically OOHYO's more predominant sound and is such a fun and also a little bit sad tune. Also, i find the MV so nice with this cute illustrations.
Song: Hear the wind sing
Artist: GFriend
Album: The Awakening
I feel like every Gfriend side track that has 'wind' on it will definitely be a bop. After my favorite GF song ever, Hear The Wind Sing got a deserved special spot on my fave lists. Following the very good single, the track has everything I expect of a GFriend song: a more orchestral instrumental, fitting vocals and a infectious effect. Their mini album is pretty good and with the addition of this tropical house, it just got better.
Song: Best Mistake (K)
Artist: Eyedi
Album: Mix B
Eyedi, just like OOHYO, is also part of a more k-indie scenario. Her single Best Mistake is a delicious PBR&B track and is part of a full album filled with other nice jams. Eyedi voice reminds me a lot IU's, so I hope korea can shortly fall (at least in a small proportion) in love with her as well.