Hi again folks 🙂 this month was again a very stable one, with great tracks and good easy-listening tunes that pleased me very much. Hope you enjoy it ❤
ps.: the limit is 2 songs by artist.
ps. 2: b-sides are included.
ps. 3: these are my opinions! but feel free to interact and post yours on the comment section 🙂
---
Song: Lonely
Artist: Sistar
Album: Lonely – Single
With the too sudden news, Sistar comes to say goodbye in the emotional Lonely. The group is known for their extensive career of summer hits, so even with a ballad of farewell, they managed to imprint their ever young and vivid image. The MV is set on a typical summer vacation but with a appropriated nostalgic filter while showing their notable sisterhood. The news of disband really shook me and even though I know the decision was made by the group and the way it ended was one of the most decent I've seen until now among girl group contract terminations, I'll miss the queens of summer but I know their legacy will stay present on kpop for many years to come.
Song: Love feat. Syd
Artist: DEAN
Album: Love – Single
Dean is already a big name in the krnb scene, even so to make great overseas collabs. Love is his release featuring Syd, vocalist from the prominent alt-rnb LA based band The Internet. The track is a delicious jam that is as easy listening as it can be.
Song: Eclipse
Artist: LOOΠΔ
Album: Kim Lip
Ok. So here we have the true BOP that shook all the structures around LOOΠΔ's pre-debut. Eclipse is magnetic. It's just plain Dance-R&B made in the most classical way and it excels exactly on that: You cannot stop listening. I was not expecting such a well-produced and perfect conceptualized track from the project, that already pleased me so far, but didn't gave me any hymns™. Until this release. Kim Lip incorporates the concept very well with overflowing charisma and charm. BOP.
Song: Unico
Artist: Wednesday Campanella
Album: UMA
As I already stated on a previous post, I'm a huge fan of Wednesday Campanella organic and sensorial electronic sound. I love how they can release bangers but also delicate songs that connect with you even if the instrumental is everywhere. Unico is one of those delicate tracks that fills you with good feelings and smiles. The MV shows KOM_I prowling around the city in a average night, that is so simple but shows WC's true casual nature.
Song: Now, We
Artist: Lovelyz
Album: Now, We
Lovelyz shortly made their comeback after the bubbly "WoW!" with their signature sound in Now, We. The song is heavy on the synths and starts in a more dreamy way, adding elements and catching more breath at the chorus. It's the infectious quality aegyo that they always do well and they did once more here. Also, this pastel color MV among the sea of pastel colors MV's on kpop is the prettiest I've seen this year.
Song: Nijikan Dake no Vacance feat. Shiina Ringo
Artist: Utada Hikaru
Album: Fantôme
I know that this addition is incorrect since Nijikan Dake no Vacance was released last year in Utada's iconic comeback album "Fantôme", but 1: I didn't have this blog by the time the album was released so I already feel ~wronged~ by the universe, time and space and 2: I needed to comment on the MV so, please, allow me dear readers. NDNV is a beautiful ride w/ the voices of the long-time friends Utada Hikaru and Shiina Ringo. The song talks about a "2 hour vacance", for lovers to be with each other and forget about the world. The trip around the galaxy, the cosmology and imagery make this track a cinematographic gay masterpiece.
Song: Ka-CHING!
Artist: EXO-CBX
Album: Girls
I don't even remember of CBX debut single since I didn't really care much for the track, so when Ka-Ching! was released I had a good surprise. It's so irreverent and corny, I love it. The whole MV is very green screen realness and the choreography is very good. A positive point to EXO's first sub-unit.
Song: Cactus
Artist: A.C.E
Album: Cactus – Single
The second boygroup to enter the list is the rookie A.C.E with Cactus. The song is a 80's infused pop with some EDM in there, something somehow regularly given to less known BG in kpop but that A.C.E. mad it a little bit more relevant to my ears. I like how well executed it is just like the interesting choreo that I leave on the dance version video above.
Song: Dividual Heart
Artist: Satellite Young
Album: Satellite Young
Satellite Young came back with their top-notch retrosynth pop in Dividual Heart. The track is a city pop with the 80's imprinted all over it, from the sonority to the MV. I love the video clip so much, I watch it in loop. And the song is upbeat but melancholic at the same time, just like a Eighties ballad should be.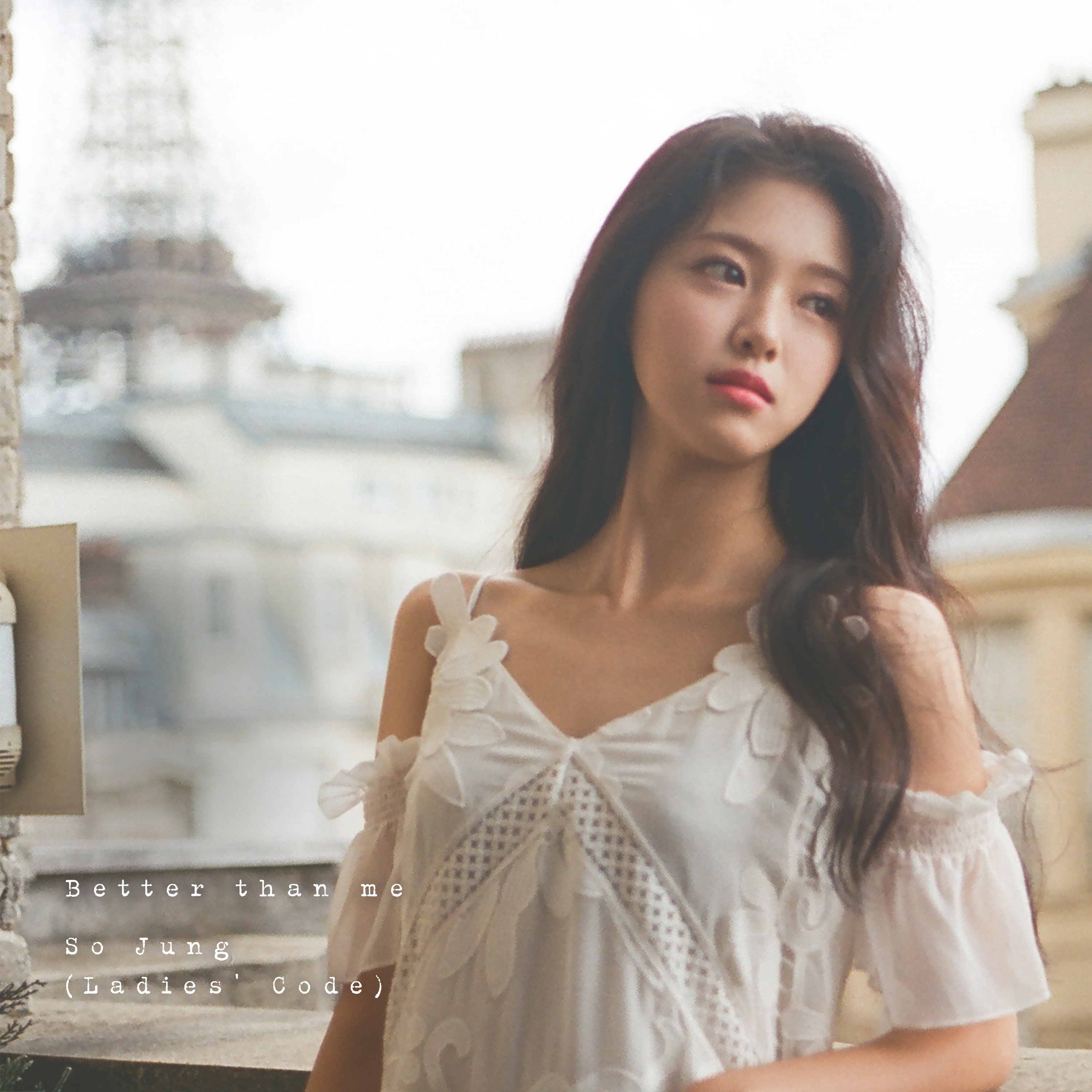 Song: Better Than Me
Artist: Sojung (from Ladies' Code)
Album: Better Than Me – Single
Sojung made her solo debut in May with the Better Than Me. The song is a ballad that honestly doesn't differentiate in nothing to others released weekly in Korea. The reason for it's appearance on this list is for how much I love Sojung's voice (in other words, I was biased.) I know it's average but the emotional tension on the intimate vocals and MV (with the feature of LOONA's Hyunjin) got me sold.