Hello for you all on this nice Monday. I hope y'all good.
It's getting close so here's another part of my "Best songs of 2013" list and tbh, I'm really lacking imagination to write this introduction so how about we just go for it instead of reading any non-sensical phrases I'm about to put so let's go:
20. Shiina Ringo and Yasutaka Nakata – Netsuai Hakkakuchu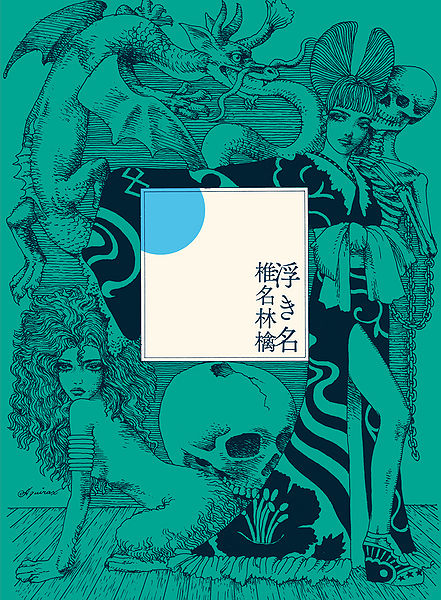 Album: Ukina (Talk Of The Town)
"Ukina" was a compilation album of collaborations with other musicians that weren't released on any other albums. Netsuai Hakkakuchu is a electronic delight for itself, with elements from synths and lullabies that only gets better with this great music video simulating a video-game level of her vs the media. How not to love?
– • –
19. Ladies' Code – Hate You
Album: Hate You – Single
Ladies' Code year of debut was more than special. Three singles above average were released showing the potential that the group had (and have), being Hate You the best among it. The song explores various elements that turn the song something in between a up-tempo ballad and a mid-tempo dance song like something 2NE1 would release. The chantings on the chorus, the acoustic guitar, the electronic progression. All of this along with the creepy and dramatic MV turned Hate You on a true hymn.
– • –
18. KARA – Damaged Lady
Album: Full Bloom
KARA ended but it's legacy on k-pop is indisputable. Damaged Lady was the last single of the group before their first major disband, with Nicole and Jiyoung leaving to pursue other artistic paths. This song has a elegant and aggressive tone to it that delivers the "I'm free from you now, bitch" message perfectly.
– • –
17. 2PM – A.D.T.O.Y.
Album: Grown
Sexy k-pop anthem. Climatic and fluid, that's the vibe of this classy and robotic R&B from beginning to end. The big instrumental, with violins and synthesizers keep growing until it's hypnotizing chorus. Beyond A.D.T.O.Y., I only know a few more songs from 2PM but they definitely entered the somewhat rare pantheon of boygroups with transcendent tracks with this sweaty BOP from 2013.
– • –
16. Sakanaction – Music
Album: sakanaction
Music is a breath of fresh air in the form of electronic notes. The entire song is like a urban adventure through the hearts of people, it moves (sounds) like a inspirational breeze. It has this effect that is so hard to describe but so instinctive at the same time: to transport you.
– • –
15. F(x) – Shadow
Album: Pink Tape
After the flood of "Pink Tape" on this list, my ultimate b-side from it is finally here. Shadow is a bizarre pop song, that perfectly fits what F(x) represents for me. The bizarre is a very pastel one, but is here and there. The song is build up on a instrumental that puts you somehow on the edge for it's high volume and mixed voices sounding more like creepy lullaby sayings than actual singing. I love it.
– • –
14. Nine Muses – Miss Agent
Album: Prima Donna
2013 was THE year for Nine Muses, with three good singles and a full album replete of great b-sides. The one I find more adequate to the concept of the group and that shows it better is Miss Agent. It's very faithful to a decade's sonority that is so explored by k-pop, the 80's. There's no better description than to say is a great synth-pop track.
– • –
13. Afterschool – First Love
Album: First Love
First Love was the last Korean comeback from the group, that still didn't made it's disband official but that leaves us each day more and more disbelieved. This comeback is iconic, either for it's elaborated and beautiful pole routine or for it's great 80's melancholic R&B revival or for the last formation. No matter the reason you pick, First Love is a impeccable and hypnotizing work from a group we all hate to miss.
– • –
12. IU – Everybody Has Secrets feat. Gain
Album: Modern Times
And here we have the best b-side from the entire "Modern Times". It's so jazzy, so salsa, so Big Band. Their voices get together so well. I feel like this could be that scene of a movie where a big ballroom contest is happening and the rivals are trying to out-dance each other. Is that cinematographic for me, pity a MV wasn't made.
– • –
11. Afterschool – Heaven
Album: Heaven – Single
Yet another Afterschool track, Heaven was the second to last released single by the group in Japan. The track is a delicious disco that takes on a club adventure through it. The chorus is nothing but simply addicting and the overall vibe is such a dancing feel-good. By the way, "Dress to Kill" is a amazing album that I highly recommend the listening and will probably be dissecting more on a future 2014 top.
– • –